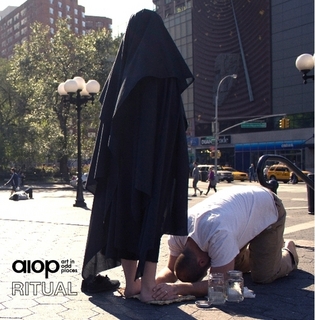 Art in Odd Places (AiOP) is a thematic, annual festival that presents visual and performance art in public spaces along 14th Street in Manhattan, NYC each October. In 2011, over sixty artists and performers created public art interventions as part of Art in Odd Places 2011: RITUAL. This richly illustrated catalogue is both a document of, and critical extension on, the diverse projects that were presented. Including commentary by leading practitioners in contemporary art and urban design including: AiOP Founder and Director, Ed Woodham, co-curators Kalia Brooks and Trinidad Fombella, Juliana Driever, Victoria Marshall, Adam Brent, Ernesto Pujol, and Linda Mary Montano.AiOP is an artist-led initiative that uses 14th Street as a laboratory to locate cracks in public space policies, question the dehumanization of the urban landscape, and celebrate the theater of civic space.
List Price: $65.80
Price: $46.06
You Save: $19.74 (30%)
Ships in 3–5 business days
Get the ebook:
Price: FREE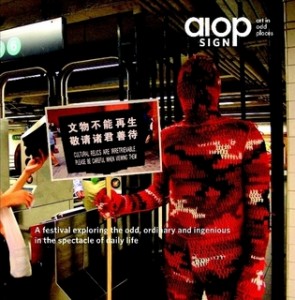 In October 2009, over sixty artists and performers created public art interventions on 14th Street in New York as part of the Art in Odd Places festival. This catalogue is its record. For several years, this grassroots initiative has presented art and performance to stretch the possibilities of the public realm. AiOP challenges the increasing circumscription of daily public life by finding ways around traditional public space regulations. Inventive and ingenious, its artists find the odd and ordinary spaces that are still open to the imagination. Including maps, tours, sound walks, installations, projections, posters, campaigns, and performances among its projects, this richly photographed catalogue features both established and emerging artists, unafraid to take on the challenge of the street. This volume also includes commentary by AiOP director, Ed Woodham and co-curators, Erin Donnelly and Radhika Subramaniam. Of interest to anyone concerned with urban public space and public art interventions.
List Price: $53.00
Price: $42.40
You Save: $10.60 (20%)
Ships in 3–5 business days
Get the instant download
Price: $5.99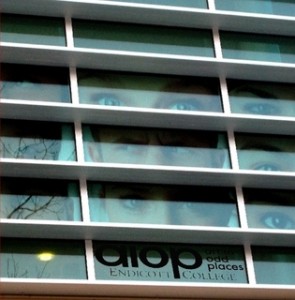 In April 2012, Endicott College hosted the world famous New York City public arts festival, "Art in Odd Places" (AiOP) on its scenic oceanfront Beverly, MA campus. While AiOP is well established on the New York cultural calendar, each October turning the length of 14th Street in Manhattan into an open air gallery and performance space, this was the first time the event had taken place on a college campus. The aim was to encourage students, faculty, staff, and the greater local community to interact with their environment and each other in thoughtful and thought provoking ways; to disrupt the deadening habits of routine, reveal unnoticed spaces and patterns, and foster a sense of appreciation of the privilege of place. Guy DeBord's term for this interaction of physical and human context was psychogeography, and for 3 springtime weeks, Endicott College was the site of this Situationist experiment. This catalogue documents the exercise, with images of the various installations and commentary by the curators.
List Price: $20.00
Price: $18.00
You Save: $2.00 (10%)
Ships in 3–5 business days
Get the ebook
Price: FREE